InBody570
The InBody 570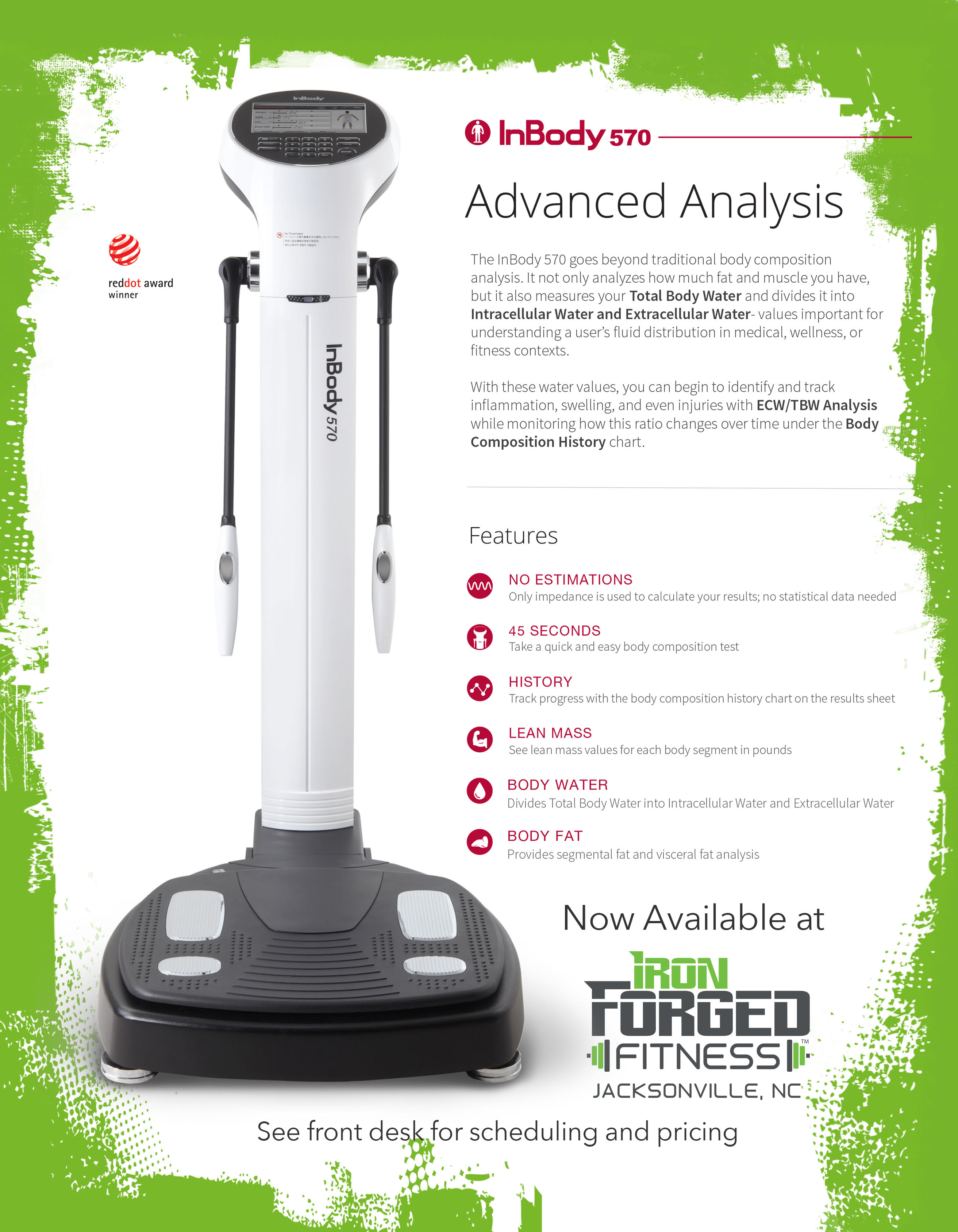 The InBody 570 is the latest in body composition analysis technology. This machine not only analyzes the amount of fat and muscle that a person has, it also measures the user's Total Body Water and divides it into Intracellular Water and Extracellular Water. This is beneficial to the user because these values are important in determining a user's fluid distribution in medical, wellness, or fitness contexts. Through the use of low-level electrical currents, the user is able to measure their fat, muscle, and water levels in less than a minute in a safe, non-invasive way. The impedance the low-level currents encounter are measured and, based on the results, the InBody 570 can derive the composition of the user's body. Below, we have listed out the steps of the Inbody570 measurement process:
Check your posture, grab the handles, and place your thumbs on top of the oval electrodes while wrapping your fingers around the handles.

Hold this posture for 1 minute, making sure that your arms are extended downwards and away from the torso.

After the InBody570 has finished with its analysis your results sheet will automatically print, providing you with an instant look at your body composition.
If you would like to learn more about the InBody570 and how we utilize this amazing piece of machinery in our fitness facility, contact us today at Iron Forged Fitness.